Commissions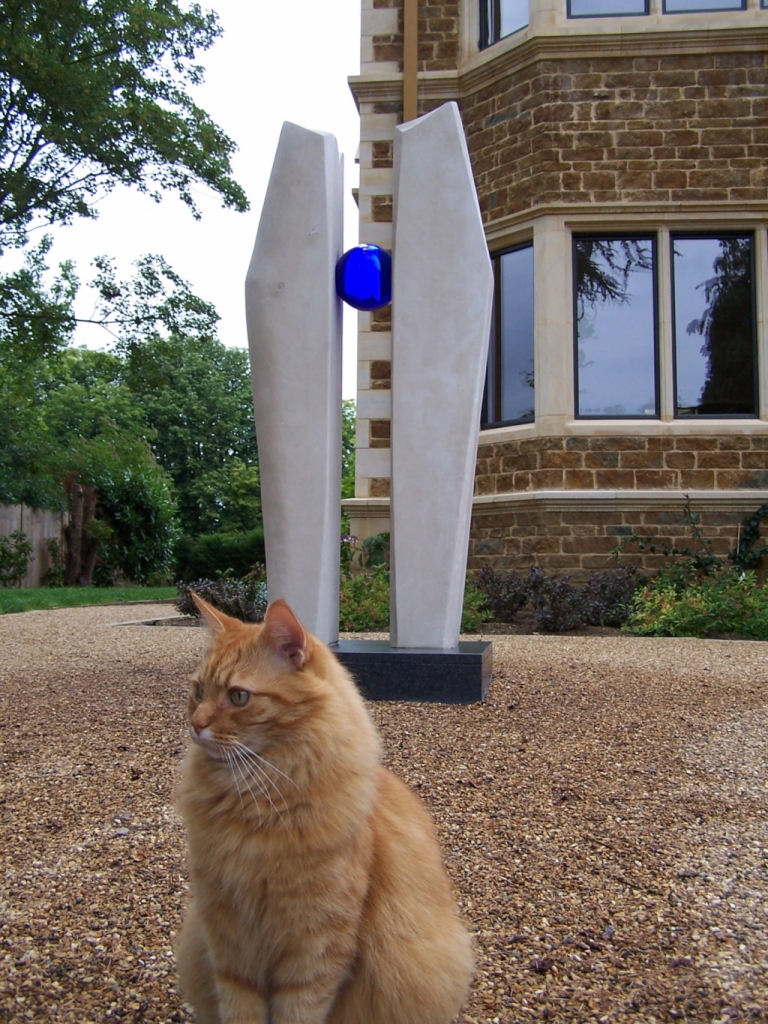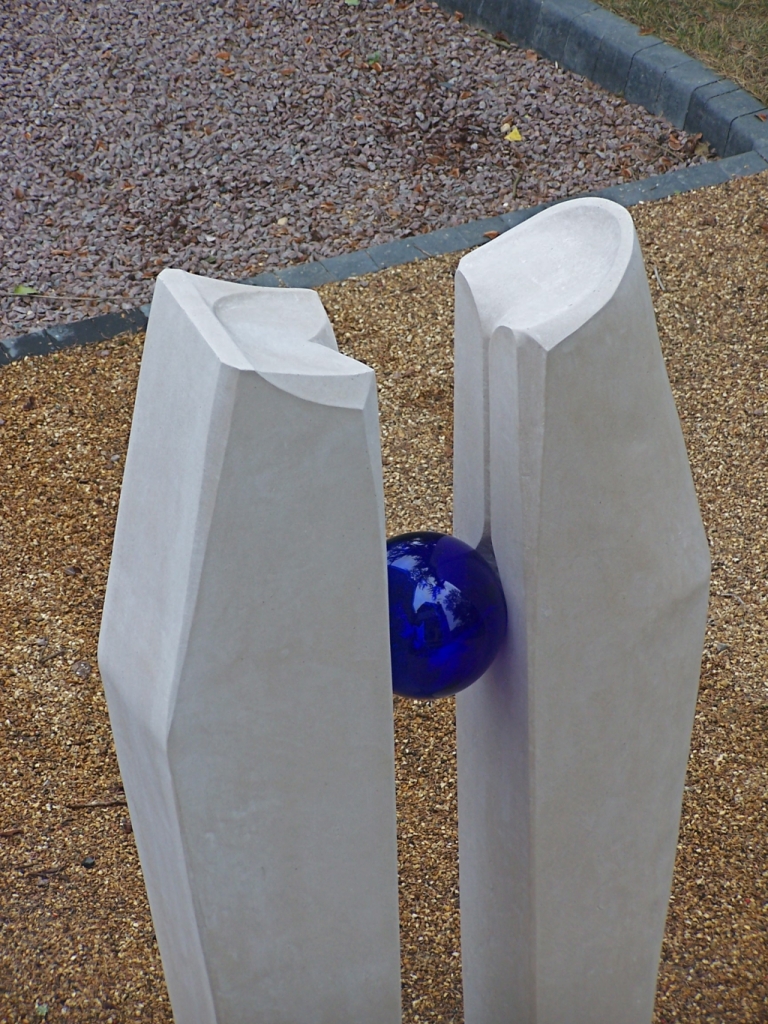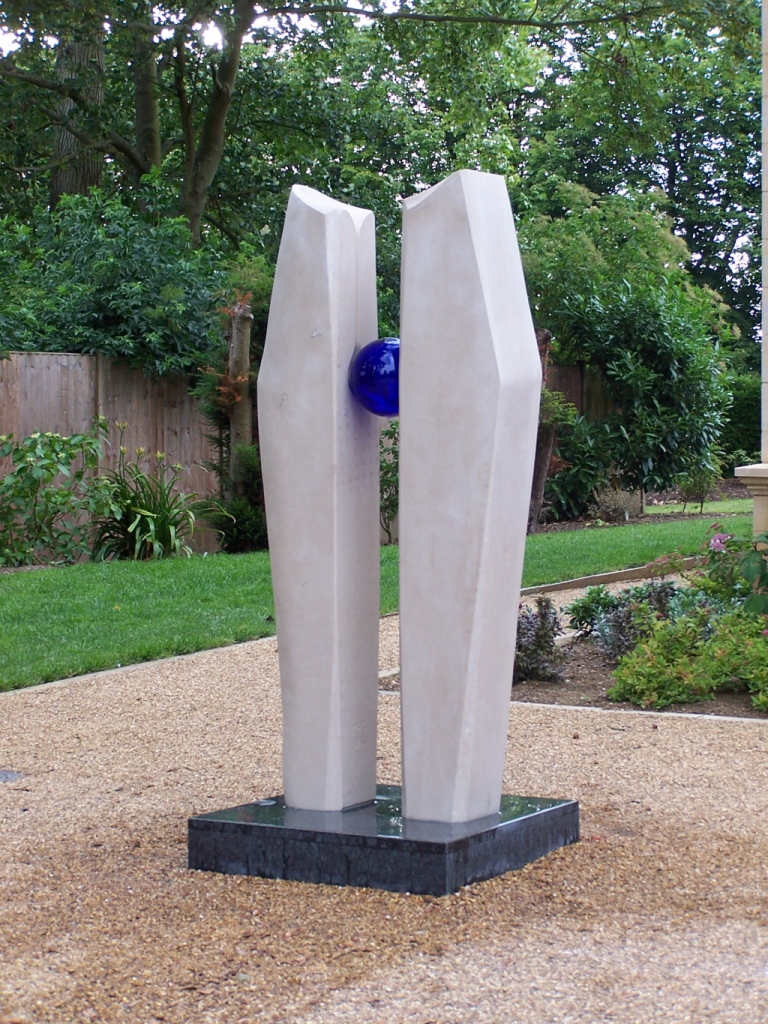 I have completed a number of commissions and am happy to discuss possibilities with you. I can either make smaller commissioned pieces in my work shop, where space is limited, or undertake large items on site.
Large Commissions
This outdoor sculpture, nearly 2m high, is in a large private garden in Leicestershire. I visited the quarry in Portland with the client and selected Perryfield Whitbed stone in two blocks, each weighing 350 kg, and sourced a granite base and cobalt blue glass sphere separately. The finished piece is shown above, and here are some pictures of the process. I would be very interested in doing further work of this type.
A village memorial
The community in our village wanted a monument in its attractive former chapel yard as a place of reflection and commemoration for villagers whose family members are buried far away. The design rationale is to reflect adjacent graves and to hint at a Celtic cross, but without being either; to reference the gothic architecture of the nearby church; and to call to mind two human figures.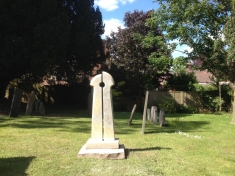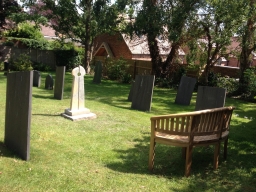 Smaller Commissions
Here is a selction of smaller completed commissions, including a sculpture for the stillbirth charity SANDS in their garden at the National Memorial Arboretum.